Mobile technology is an increasingly vital business tool for financial advisors. It will help you interact with clients in exciting new ways, making you more accessible and inspiring more collaborative discussions.
In this paper, Brian Shenson, Vice President, Advisor Technology Solutions at Schwab Advisor Services, explains how making the move to mobile technologies can help you better serve your clients.
Download this paper to learn:
How the mobile revolution is changing the advisor industry
Why these changes can make an advisor's business more scalable
How to use mobile technology to build and enhance client loyalty
How to plan and launch a mobile strategy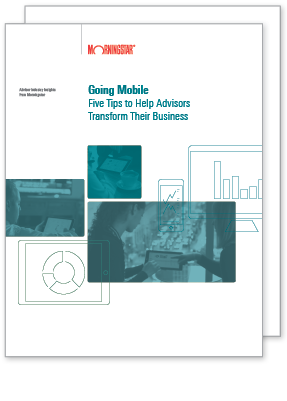 Please complete the form to receive your free white paper:
By clicking submit, you hereby confirm that you are a financial professional or retirement plan administrator.